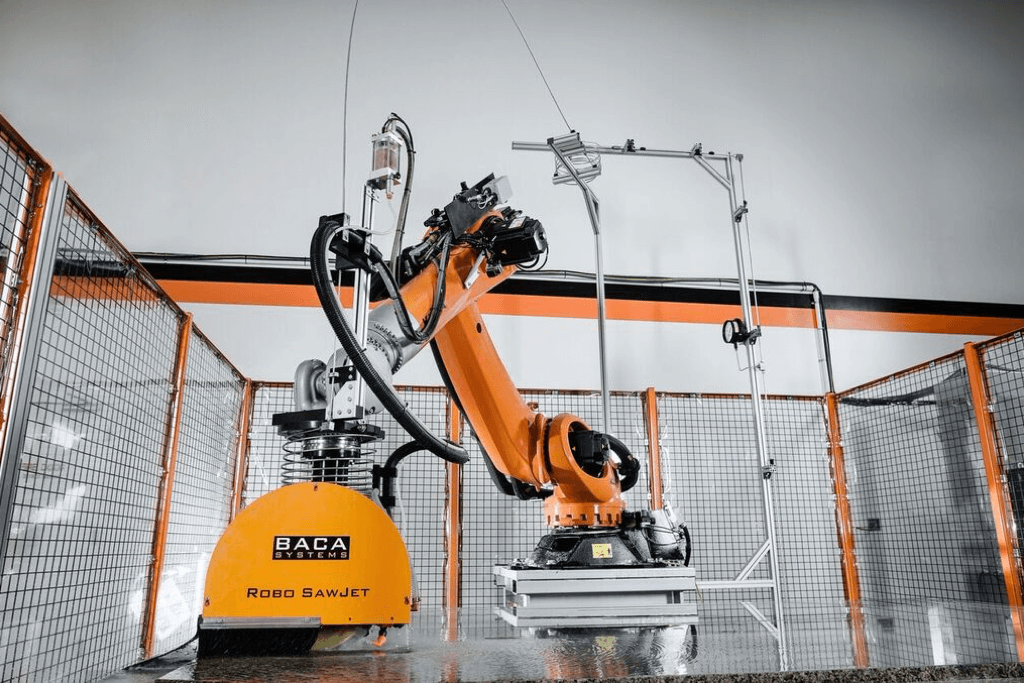 Sims-Lohman Cincinnati Global Headquarters Installs a Robo SawJet by Baca Systems
The high-tech SawJet powered by Kuka, uses saw jet technology that integrates both a direct-drive saw and a high-pressure abrasive water jet. The saw maximizes the cutting time doing straight cuts and then switches to a precision water jet for tight angles and curves. The duel table saw jet allows you to be cutting on one table while unloading and reloading your next slab on the other table. Robo SawJet can produce fully cut slabs in approximately 12-20 minutes.
High-Tech SawJet-Tech Features
Our new Robo SawJet is waterproof & dustproof.  That makes it maintenance proof for the harsh environment of stone manufacturing. By placing the robot between the two tables, Robo SawJet provides a small footprint for a busy granite fabricators production floor. The Robo SawJet dual table system takes up the same amount of room as a single table saw jet. To view the saw in action, click the link to our short video.