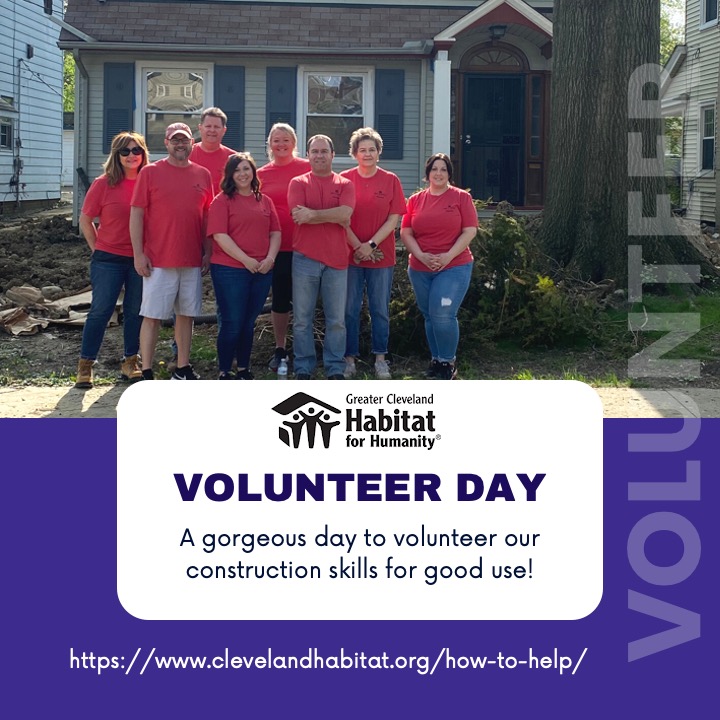 Shout out to our team of volunteers from the Cleveland area who donated their time and talents today! Volunteers were greeted by a Habitat staff member to get everyone signed in for their shift and offered a short talk about the Habitat mission.
Habitat's volunteers provide countless hours of service working in construction, at the ReStore, and helping in their administrative offices. There are tremendous opportunities to get involved! To find one in your local area click here.
Or the Greater Cleveland's Habitat website.