Adopt-A-Class Mentoring – October 2016
Volunteers from Sims-Lohman in Cincinnati spent their Friday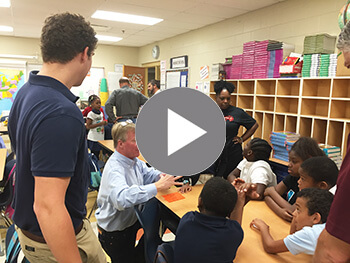 afternoon visiting Bond Hill Academy. The team members plan to visit once a month for the rest of the school year, where they can be a positive role model and support development of practical and social skills in students. In return, Adopt-A-Class mentors grow and connect with fellow colleagues through this group volunteer experience, while transforming lives and strengthening their community.

Adopt-A-Class (AAC) is a non-profit organization in Cincinnati, Ohio with the mission of connecting inner-city youth and local businesses.
Donors are a very important part of the AAC family. Your charitable, 100% tax-deductible gift supports programming that engages our community and provides the additional support many of our youth need to ensure they succeed. Students with mentors do better than students without mentors. Join us by closing the mentoring gap and make a difference in the life of a child. You can donate on their website www.aacfoundation.com.
Spirit Wear for Purchase
AAC has also partnered with American Solutions for Business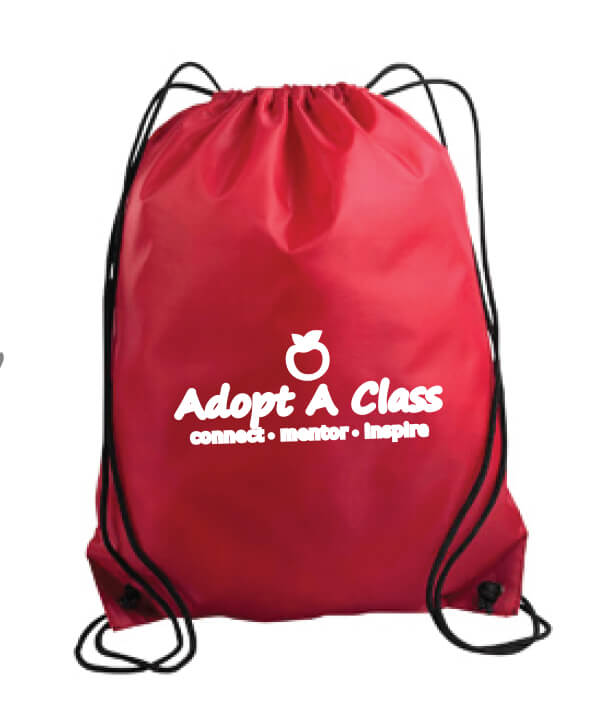 to bring you quality logo wear and office supplies. When you purchase spirit wear from AAC for your class and/or your company, you are supporting AAC and helping us execute our mission to provide a quality group mentoring program.
American Solutions for Business has designed much of the school spirit wear for the sites we serve. ASB can provide personalized quality t-shirts, sweatshirts, bags and more for your entire class.
AAC Class teeshirt and bag 2015
Looking for a great customized baseball tee and/or drawstring bag? Contact Datha Harrison at dharrison@americanbus.com today for more information.