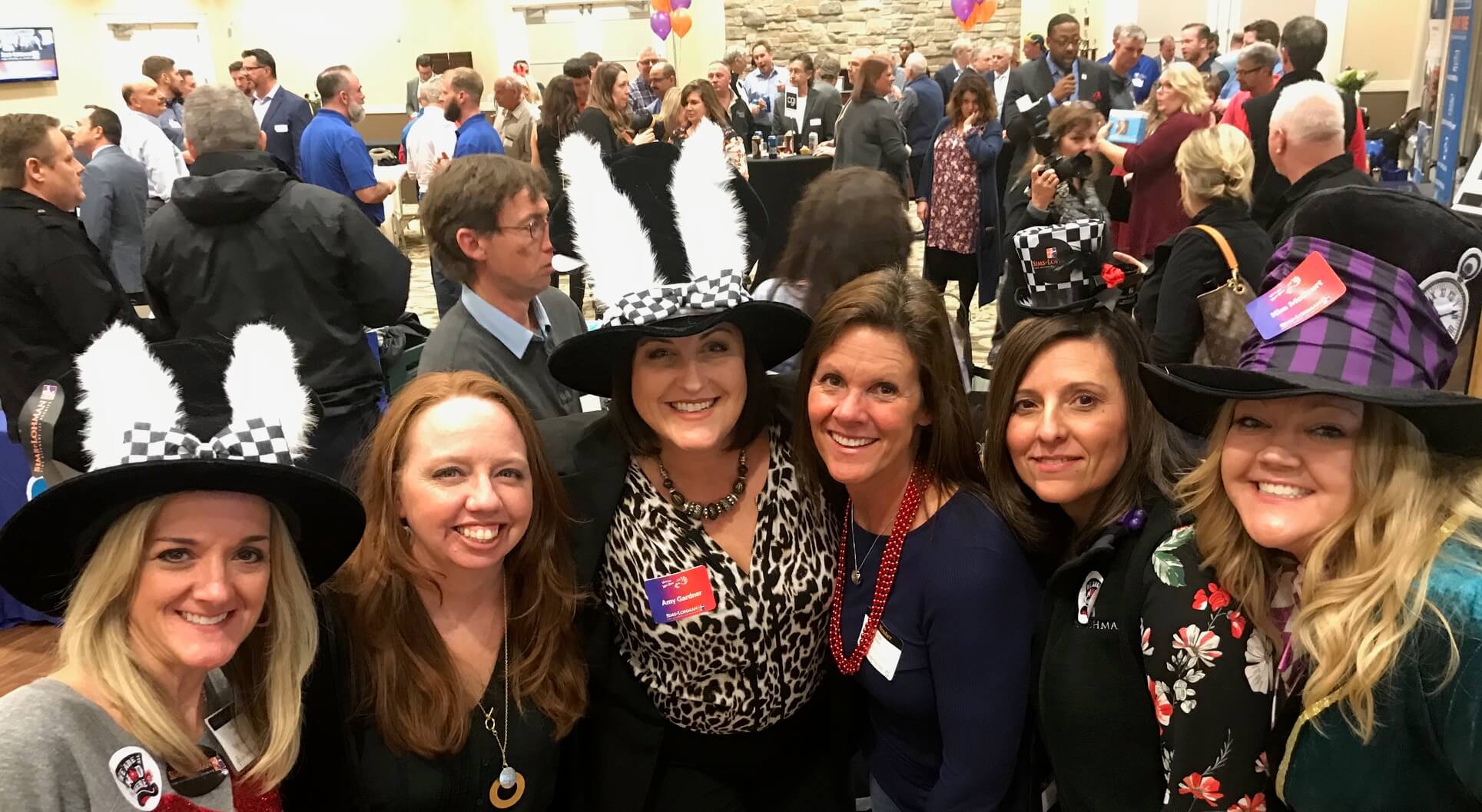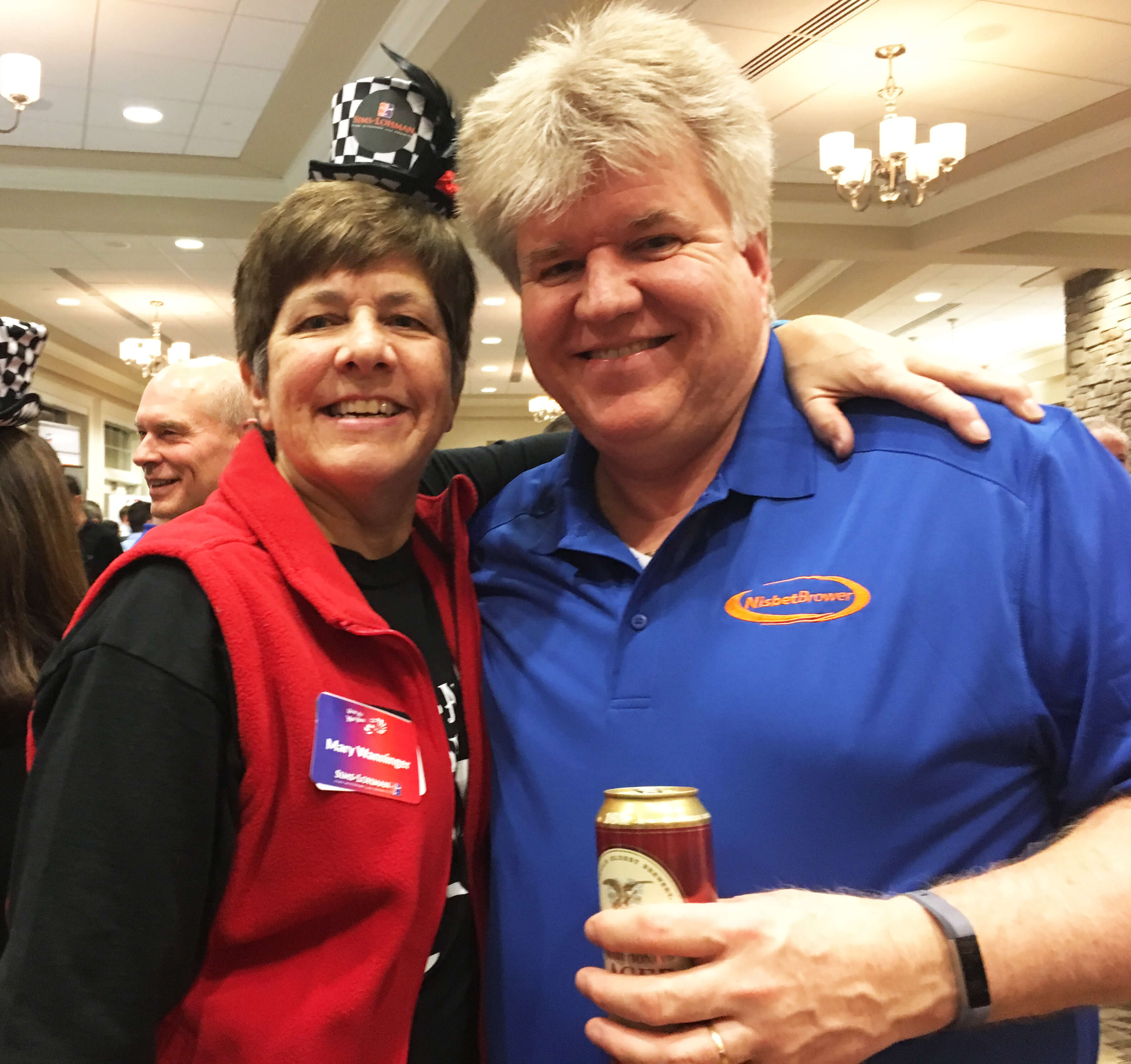 Sims-Lohman Sponsors Cincinnati HBA Table Top Night
On Thursday, February 7th, Sims-Lohman was a first-time main sponsor at the annual HBA of Greater Cincinnati table top night.
Despite the cold rainy evening, it turned out to be a HUGE success and was well attended. The evening took place at the Cooper Creek Event Center in Blue Ash, Ohio. The event is always great to network with old friends and make new acquaintances in our local Cincinnati building industry.
Our table-top booth was decorated for the fun show theme of Alice in Wonderland. Emmi Abel-Rutter, a show attendee was our lucky winner of the 3-piece Glass Decanter set giveaway drawing.