New Partnership a Win-Win for Newport Students and Sims-Lohman
In January 2019, the Sims-Lohman operations team met with Newport Independent school superintendent, Kelly Middleton, and his team to discuss a new partnership designed to provide work opportunities for Newport High School graduates.  Sims-Lohman CEO, Steve Steinman, and his team have developed an apprenticeship program allowing graduates to develop the necessary job skills inside the trade. Sims-Lohman understands the need to cultivate people.  
Company President, John Beiersdorfer stated, "We are always looking for individuals that fit our DOIT company culture and have a good work ethic. We take our jobs seriously, but we never take ourselves too seriously. Our job training program includes skillset development, and we pay them well while they train."  
As our culture statement says, "It's all about relationships. We believe the three most important things in our business are people, people, people."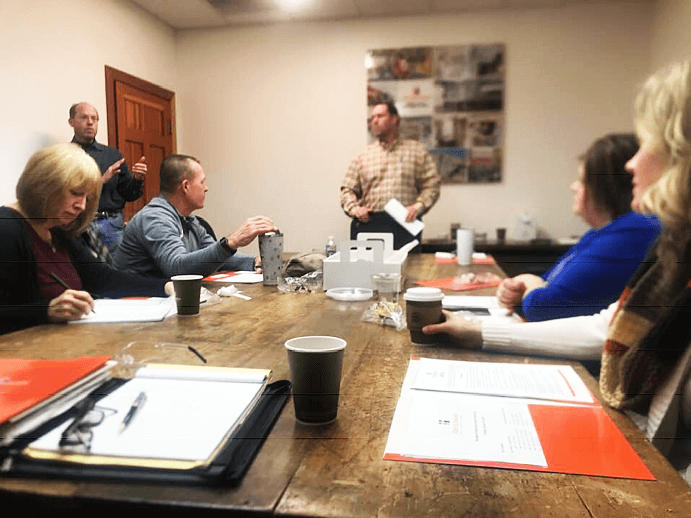 Superintendent Middleton understands the power of developing career pathways that prepare students for the future while at the same time connects local employers who are able to offer positions to students' post-graduation. "Students are automatically more engaged when they see the connection between school and future jobs within their communities."  "We brought a few of our Newport teachers and guidance counselor to Sims-Lohman to talk with their leaders and tour the plant. It was a very productive day as we heard what skills they were looking for in future employees." "I am excited about growing this partnership as Sims-Lohman will be sending people to our high school to speak with our students and while some students will have the opportunity to tour the plant. Ultimately, our students will even have long term career opportunities," Middleton said. 
The Mission Statement of Newport Independent School reads, "Preparing Students for the Future." Our vision statement states, "Every child will be proficient and prepared for life, work, and citizenship in the 21st Century".  The partnership between Sims-Lohman and Newport Independent Schools benefits both organizations. Newport continues to model its mission and vision, while Sims-Lohman has an opportunity to reach into a local community and find prepared talent.  A win-win for all.