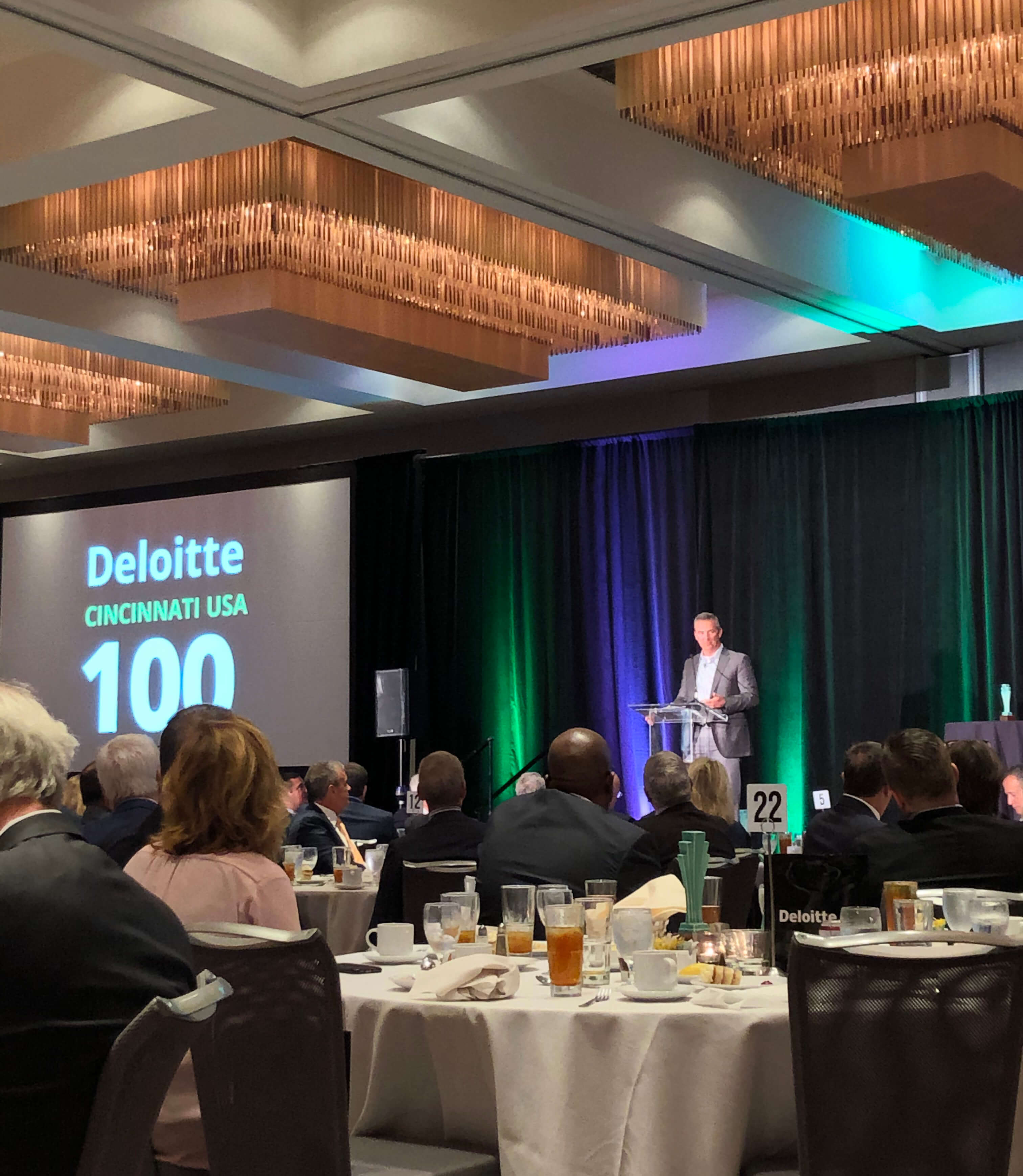 Cincinnati, OH October 22, 2019 — We were honored to be recognized at today's luncheon at the Hyatt Regency Cincinnati as one of the Deloitte Cincinnati top 100 private companies. Keynote speaker and legend, Urban Meyer's message was truly inspiring and resonated with the corporate award winners on many levels.
Sims-Lohman was ranked 79th of the 100 largest private companies in Cincinnati, which is a testament to our presence and viability as one of the area's most prominent private companies.  Sims-Lohman has been featured on the list for 5 years. 
Sims-Lohman's President, John Beiersdorfer, credits our Team Members and their dedication with the company's accomplishment. He said, "We are fortunate to have an incredible DOIT culture that has provided 20 years of superior results for Sims-Lohman."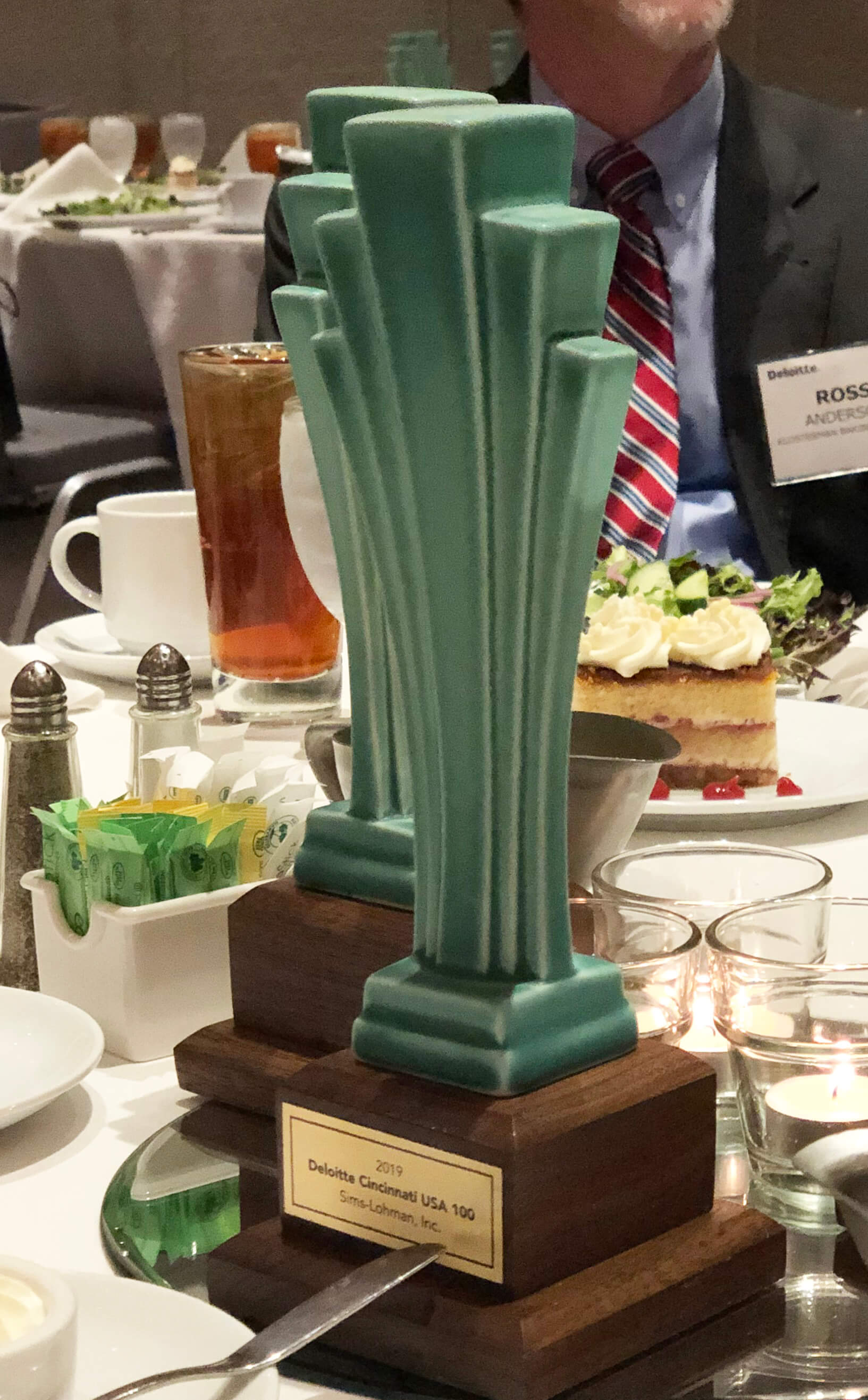 About the 2019 Deloitte Cincinnati USA 100 The Deloitte Cincinnati USA 100 program salutes Greater Cincinnati's largest privately held businesses and their leaders. Since the launch of the Deloitte Cincinnati USA 100 in 1983, the program has honored greater Cincinnati's most recognizable private companies. Deloitte is joined by Enquirer Media and Great American Insurance Group to recognize private businesses for the tremendous economic and civic contributions they make to our community.