Move over white kitchens! Warm grays, creamy whites, natural woods are taking over.
We're seeing more kitchen cabinetry designed with color in 2021. While white remains the favorite kitchen color scheme, warmer toned cabinetry will soon supersede the sterile white cabinetry trends of recent years. Many industry experts predicted the swing after last year's large home remodeling movement. For its 2021 palette of the year, PPG released a trio of colors grounded with a warm beige and accented by shades of orange and aqua.
This week, we came across an equally interesting article in ProRemodeler Magazine, which is the official remodeling publication of the National Association of Home Builders (NAHB). Their latest May/June 2021 digital edition showcases three beautiful examples of unique kitchens that have been designed to their homeowner's artistic visions. Click here to read.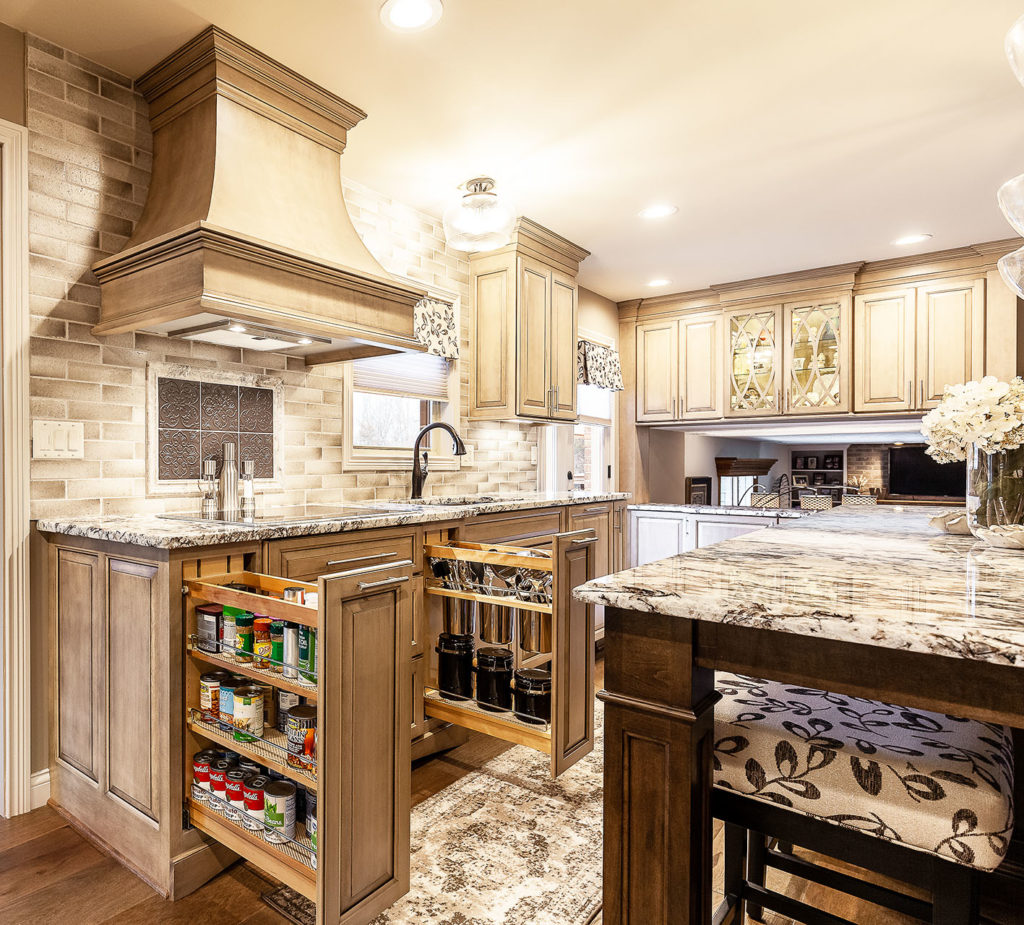 The use of warm neutral cabinetry adds a dose of coziness while still feeling clean and airy. It lends a feeling of familiarity in times of uncertainty.

While the all-white kitchen will probably never go completely out of style, what is your preference? Let us help you with your next remodeling project. Call any of our talented design team members to set an appointment for a consultation.
Photo Credit: Brenna Smith Photography. Kitchen Designer: Earlene Scheid