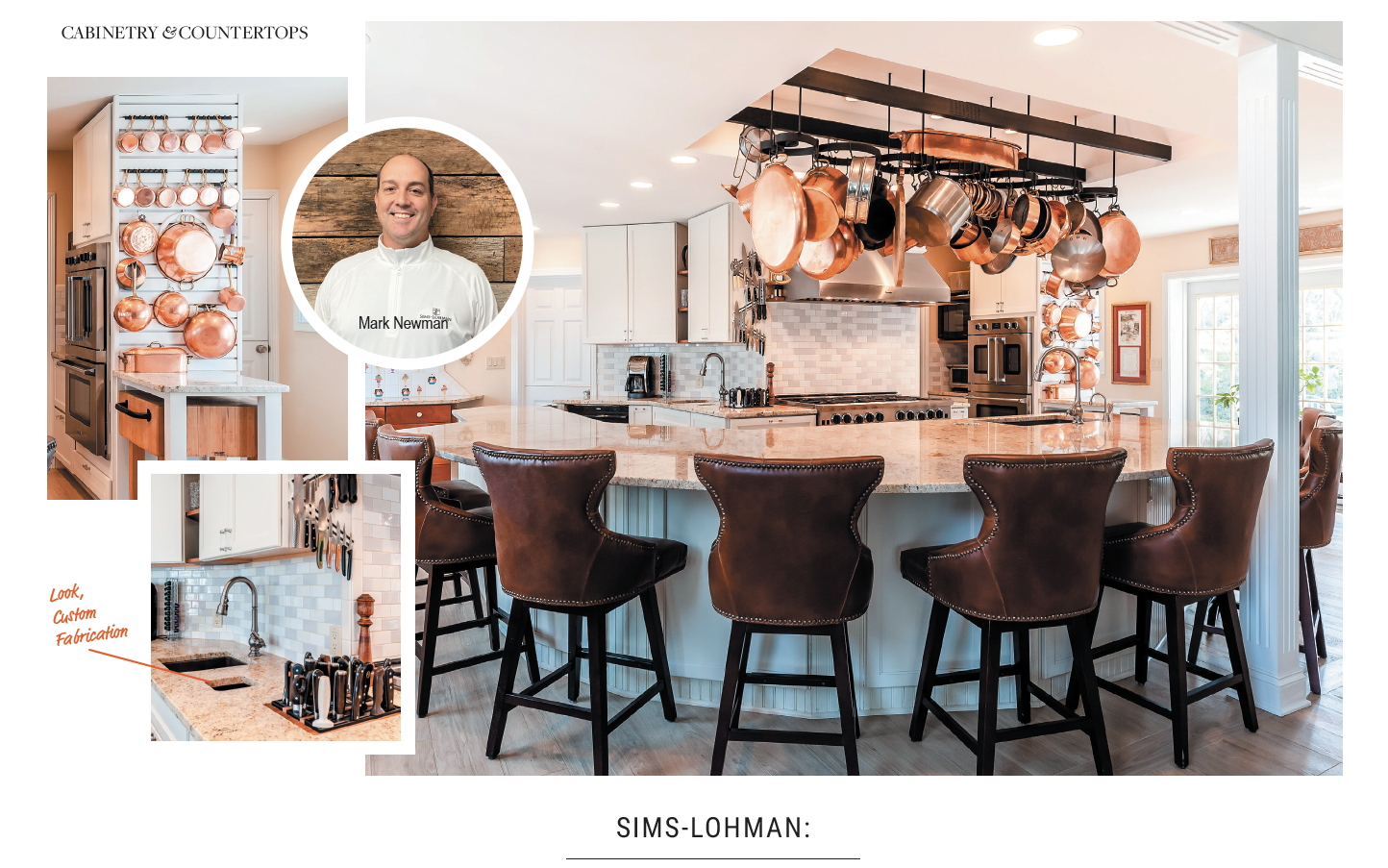 Just because you don't have your own restaurant doesn't mean you can't design your own and provide meals as a master cook at home. Sims-Lohman designer Mark Newman designed a unique cooks kitchen with homeowners living in a quiet, older Cincinnati neighborhood.
The homeowner's kitchen was not initially large enough to accommodate the culinary classes that are held at the residence. So, they called on Mark to help them as they remodeled the space with their contractor. Move a wall here, cut an opening there – certain moves allowed the freedom to be more visually open and let guests follow activity while learning.
One primary consideration for the chef was to lay out the kitchen with an entertaining flow and keep some of their existing cabinetry. This is undoubtedly true since the homeowner hosts cooking classes for 8 to 12 people and holds parties for groups up to 2 to 3 times per month.
Convenient Chopping
Any chef has an abundance of chef's knives, honing rods, bench scraper, and cutting boards for demonstrating skills while chopping different herbs, like rosemary, basil, parsley, and sage. Two challenges that Mark tackled were designing a drawer to be retrofit around a cutting block and working a custom utensil tool chest around base cabinets.
Ample Amount of Room
The central point of the kitchen is the sizeable moon-shaped granite island with surrounding seating to place the chef's culinary skills on display. Multiple cooks can also work side-by-side at the same time. With that in mind, the countertop was designed and fabricated with several openings to dispose of food in an underneath trash container quickly. This makes an efficient workflow, not having to pull out a trash container each time you discard scrap.
Cabinetry: Kemper Choice, Lawton Maple 5-PC drawer fronts
Paint Finish: Coconut
Granite: Colonial Gold, Eased Edge
Sink: Franke
Faucet: Kohler
Designer: Mark Newman
Photo Credit: Brenna Smith Photography
Finding the proper storage solution for her favorite copper pots and pans is tricky, so having them stored above the countertop with hanging kitchen racks makes it super convenient to quickly grab what is needed while cooking.
This summer, are you planning a kitchen remodeling project? You can contact Mark or any of our sales reps by calling our showroom at 513.651.3510. If you have any further questions or would like to schedule an appointment, call today.