When it comes to choosing a countertop for your space, the choices can be overwhelming. Choosing the correct countertops ranks high on the list of stressful decisions homeowners must make when renovating a kitchen or bath.
We're here to help!
Our latest countertop crush is from a condo renovation In Chattanooga, Tennessee. Our design and install team recently hit the mark and the results are simply stunning!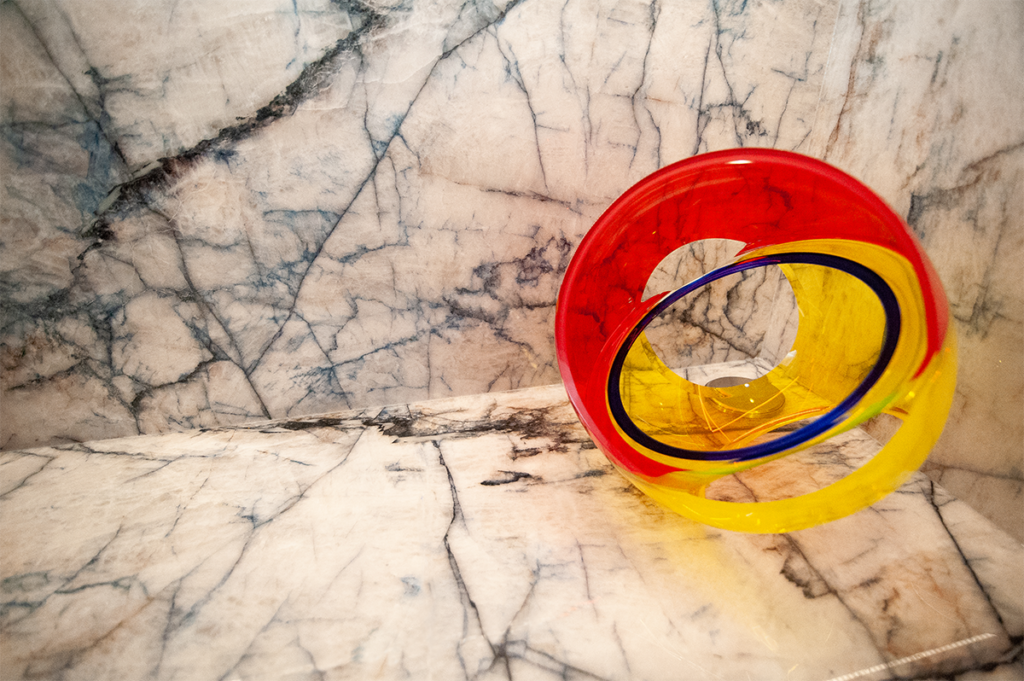 In the kitchen, the homeowner chose a natural stone called Artemis. Its substrate classification is quartzite, which is quarried and imported from Brazil. This stone will have lighter and darker grey veining along with pretty hints of dark blue on some slabs. When the veining movement is kept in sequence across seams, it allows for a consistent flow in pattern.
In the showstopping scullery, the natural stone color is Cristallo Azul. Also imported from Brazil, this quartzite is available from MSI surfaces. It features an incredible white backdrop intertwined with grey and orange flecking and veining.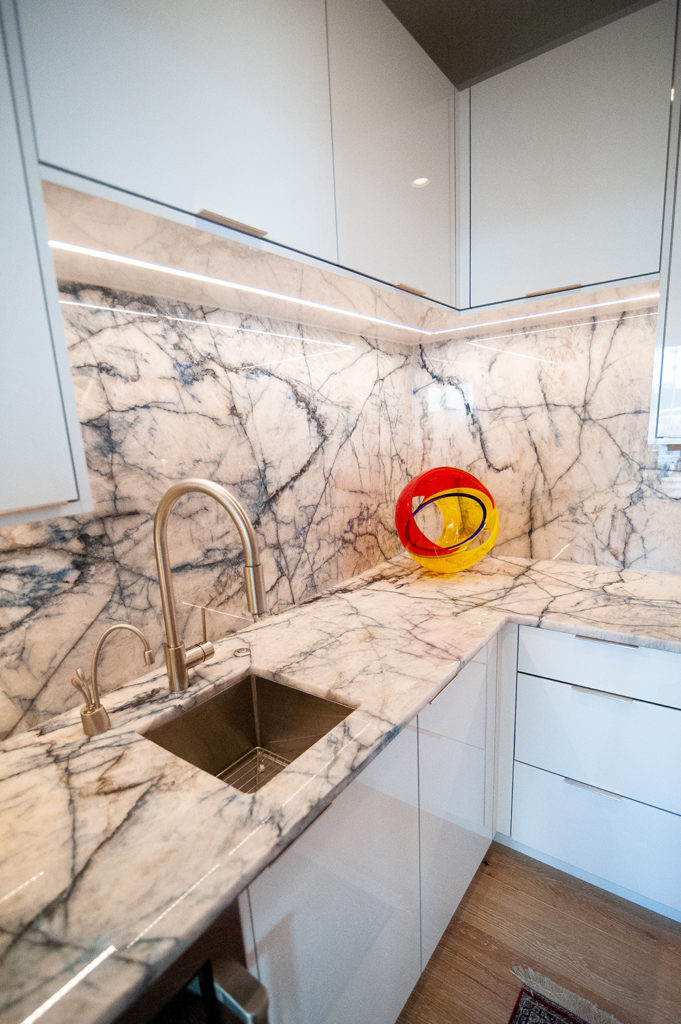 Stone Misconceptions
It's easy to get confused about the different types of substrates. Most frequently, granite or quartz are popular choices by clients. A misconception about quartz and quartzite is common in the industry that they are the same substrate, but this is incorrect! The two have similarities, but each is different, with unique pros and cons. Both materials are high-quality, durable choices that come in a variety of colors and patterns.
Quartz
Quartz countertops are manufactured products named after the naturally occurring mineral quartz. Crushed quartz is bound together using a resin or cement, creating the composite material often referred to as "engineered stone" or "engineered quartz." One of the benefits of having an engineered product is the added colors creating patterns and hues not customarily found in naturally occurring stone. People are attracted to quartz due to its cleaner look and consistent patterns; this makes it an excellent choice for people that want a solid color or aren't keen on the variation in marble or granite.
A benefit to quartz is that it doesn't need to be sealed, thus reducing maintenance throughout the year. Quartz is highly resistant to stains, wipes clean needing only a damp cloth, and is less prone to denting and chipping since the material is slightly more flexible than a stone slab. A significant drawback is a sensitivity to heat. Unfortunately, quartz is not very heat resistant because of the resin used in the manufacturing process. Resin is a plastic and is prone to melting in temperatures over 300°F. You must use caution to prevent hot cookware from damaging the surface.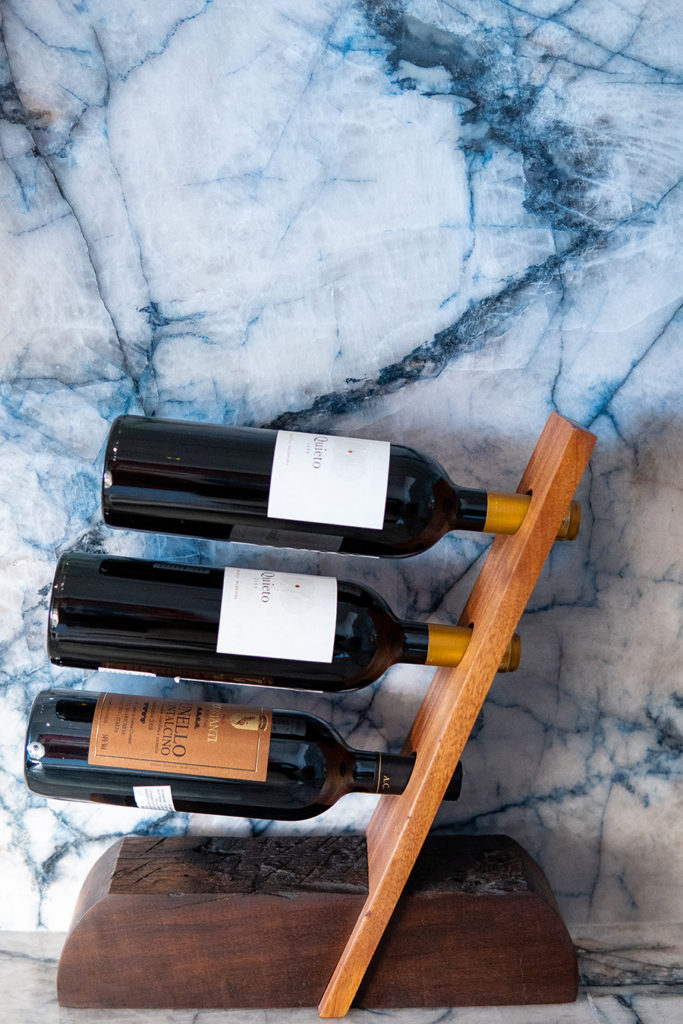 Quartzite
Contrary to quartz, quartzite is a metamorphic stone and 100% naturally occurring material. It will commonly have a veining of colors running through it resulting from the earth's pressure as it formed and the presence of minerals such as iron oxide. It will commonly have a veining of colors running through it resulting from the earth's pressure as it formed and the presence of minerals such as iron oxide.
Quartzite can be found throughout the world, and it is used extensively in the United States and Europe. In the United States, most quartzite quarries can be found in Idaho, Utah, Wisconsin, New York, Pennsylvania, Minnesota, Montana, South Dakota, and Arizona. Europe, Africa, South America, India, and China are primary international sources
Because the porous surface is sealed before use, we recommend it be re-sealed periodically to extend the longevity. Once sealed, the surface is easy to keep clean, and spills are easily wiped away using a wet cloth.
Countertop Comparison Chart
As a member of the Natural Stone Institute, we have provided a handy comparison chart developed by them that may assist you as you compare the many choices for your countertops.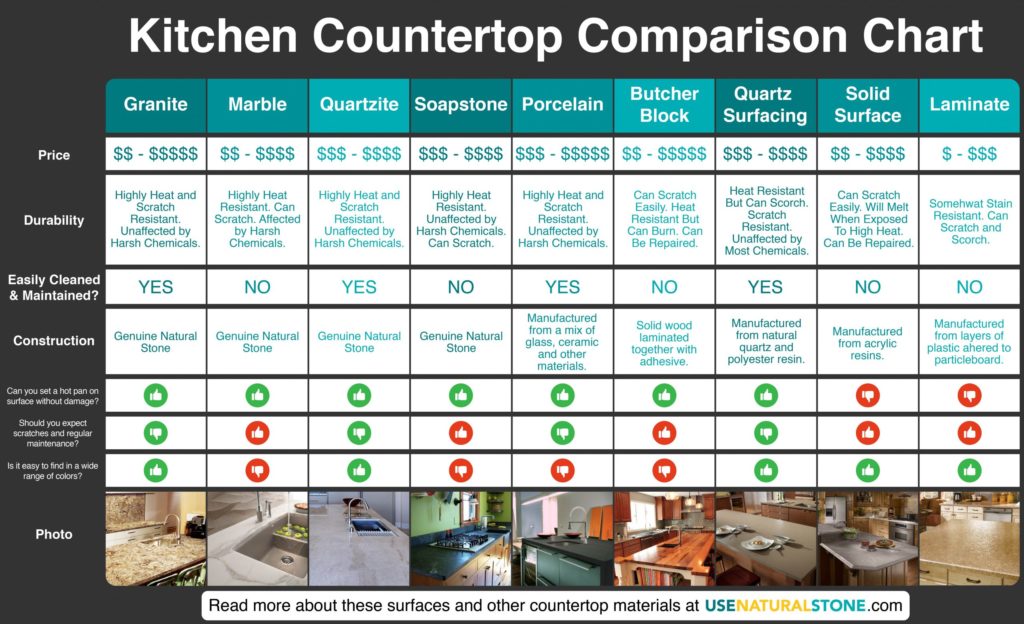 Find your Dream Countertop
When selecting your kitchen countertops, we can work with you to simplify the decision by seeing a full-sized slab at one of our slab warehouses. You can call Madison Howard in our Chattanooga showroom, 615-477-9629, or any designers to set up a consultation.

Kitchen Cabinets:
KitchenCraft Summit Acrylic Fossil with Rift Oak Winter (wood accents)
Stone: Artemis
Scullery Cabinets:
KitchenCraft Summit Acrylic Glacial
Stone: Cristallo Azul

Photo Credits: Heather Hillhouse Photography