Cherisa, a busy designer in our Elyria showroom recently completed a huge home renovation in the Avon Lake, Ohio area.  To complete the project, Cherisa says her client worked with several companies, including Sims-Lohman Fine Kitchens for cabinetry and counters. Together they planned to raise the ceiling height to match the great room.  The bar area was relocated creating a new large opening to the dining room and walk-in pantry was created. The hardware and tile were purchased elsewhere, and their wood floor was refinished by a local Avon Lake flooring company.
Many of our designers acknowledge that much of their time when reconfiguring a client's kitchen is devoted to islands. There are many options when it comes to a kitchen island.  In this case, Cherisa suggested using Omega Cabinetry – Puritan Door Style in Elemental White, and Quartz Countertops Calacatta Laza.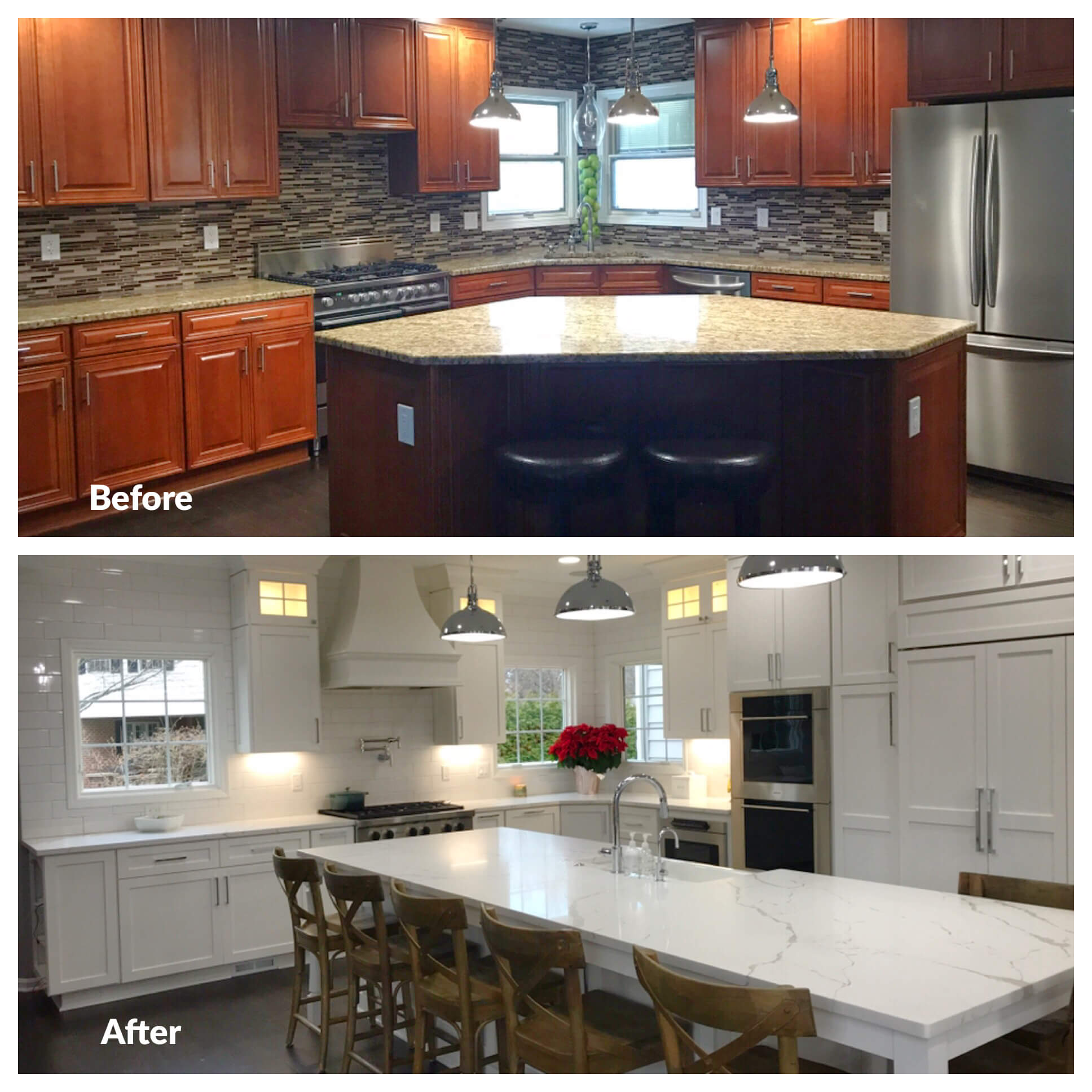 "The most common dilemma with clients is the placement and location of the main sink – will it suit the island? Many clients are wary of its position on the island as it can distract from a clean line aesthetic. However, functionally it improves the way you work in your newly arranged space." 
Other questions that may be asked are:
Do they want to incorporate a seated area? If so, how best can we achieve a sociable feel to the stool position while still making the most of your island storage?  The worktop choice is also a big factor – we work with stone frequently on the island and often the quartz colors vary between the perimeter and island.
Another great tip to help resolve some of these types of burning questions are to make a list of how you would like to use your island. 
Will your island be used primarily as a prepping area? How many people are usually involved in meal preparation?
Do you want to feed people and/or will children be working on homework?
Would you require underneath storage? Will your pets require underneath space to be fed?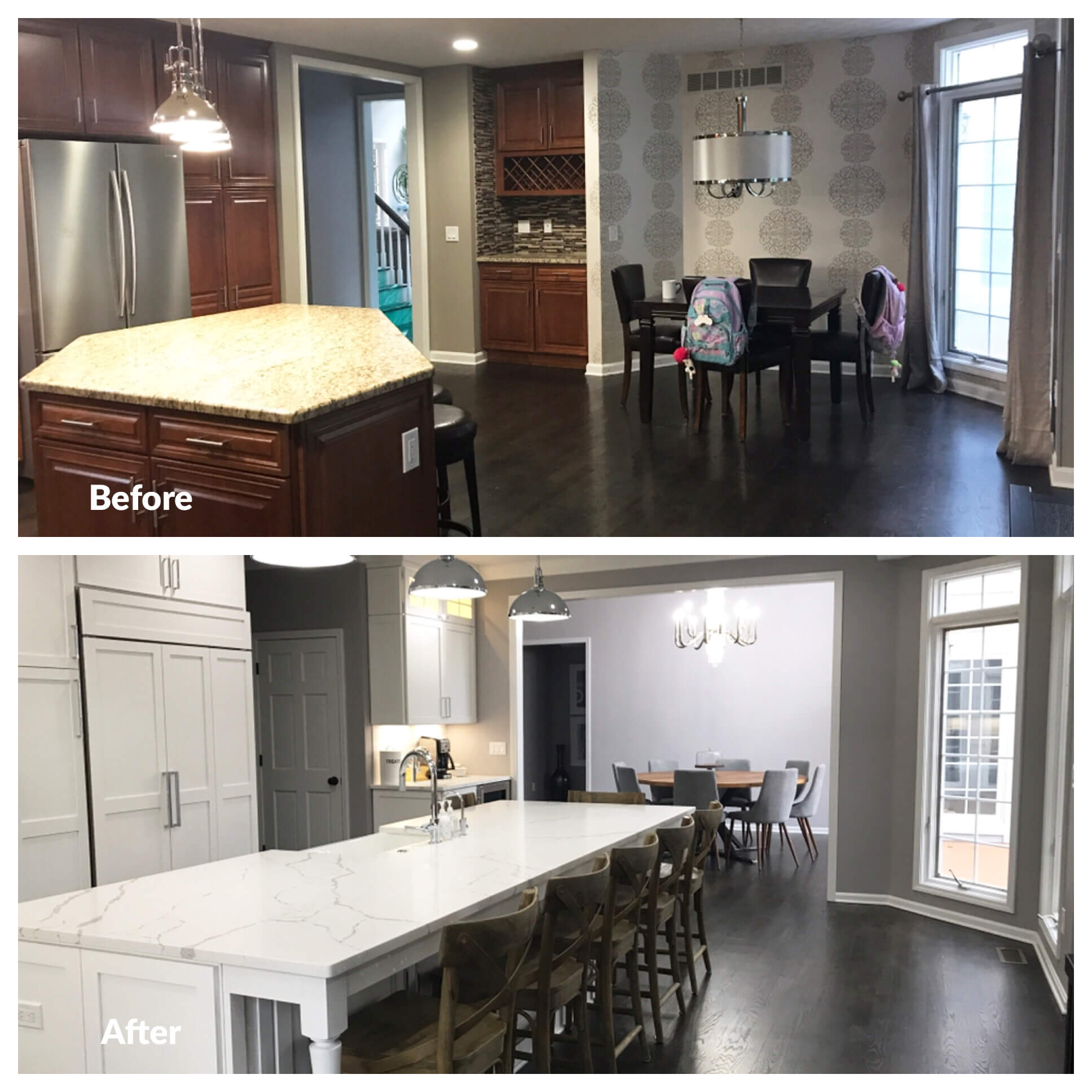 Once you have your wish list in place, we discuss your budget and ideas through, and are happy to solve any issues. When you are looking to update your kitchen or are interested in our kitchen island options, don't hesitate to contact us to arrange a viewing in one of our showrooms.