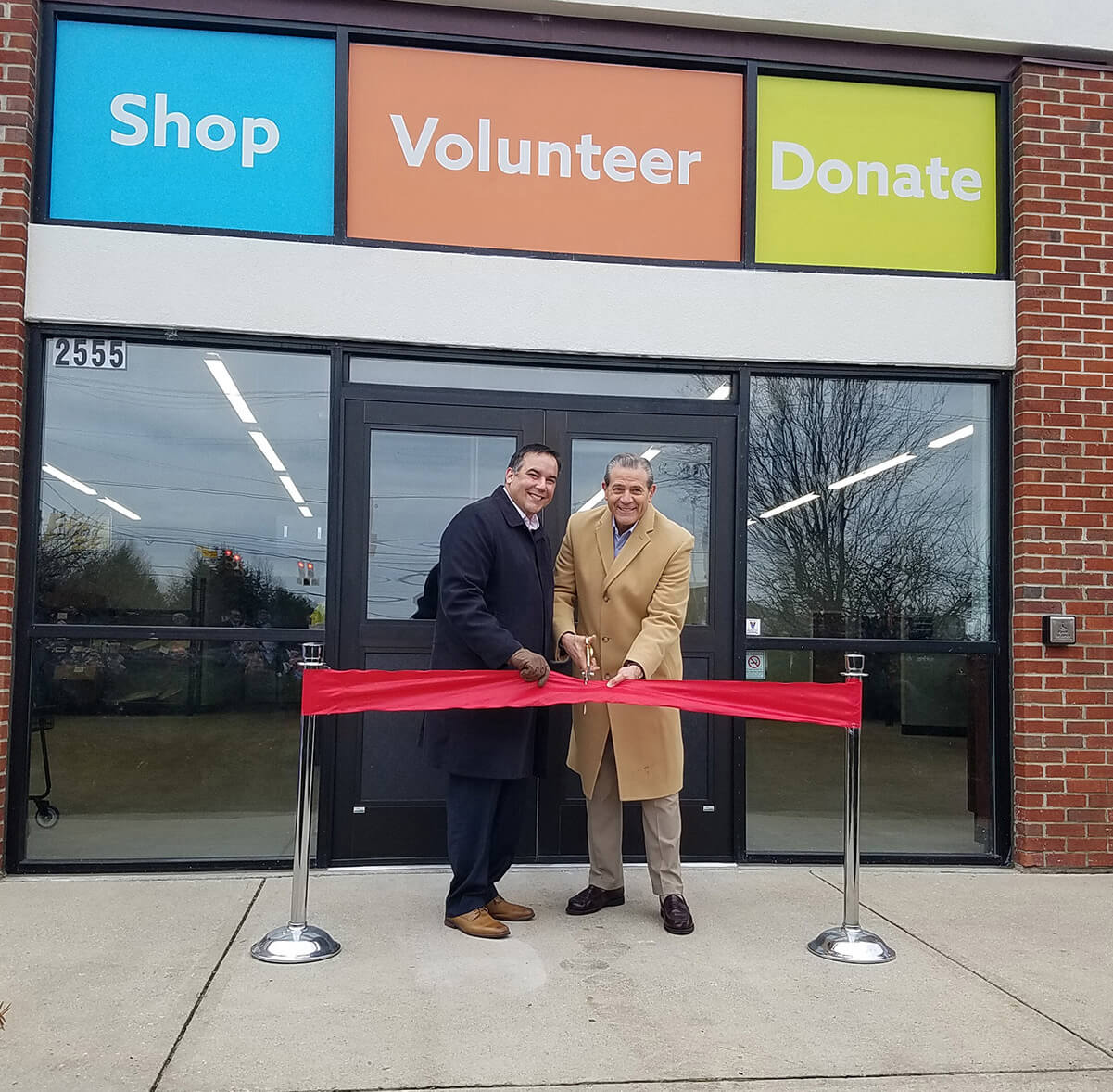 The Habitat for Humanity MidOhio ReStore on Bethel Road celebrated a Ribbon Cutting this week with Andrew Ginther, Mayor of Columbus, Ohio, and E.J. Thomas, President, and CEO of the Habitat for Humanity. All sales that are generated at a ReStore go toward the group's mission of building houses, fixing up properties, and helping with home repairs. 
As reported in This Week's Building News, new construction began late last year in a former 16,000-square-foot Graeter's Ice Cream building located at 2555 Bethel Road in Columbus, Ohio. Volunteers completed most of the infrastructure construction. They are the life force behind Habitat.
Habitat closed on the $2.24 million sales in June after the City of Columbus granted a zoning variance, Thomas said. The store will become the flagship for Habitat, which operates two other stores at 3140 Westerville Road and 240 N. Wilson Road in Columbus.

Mr. Thomas said the new location was a "sweet spot," closer to donors, who will contribute 90% of the goods at the store. Inventory will include new and gently used home-goods merchandise, such as building supplies, furniture, decorative items, and area rugs, at a discounted price, he said.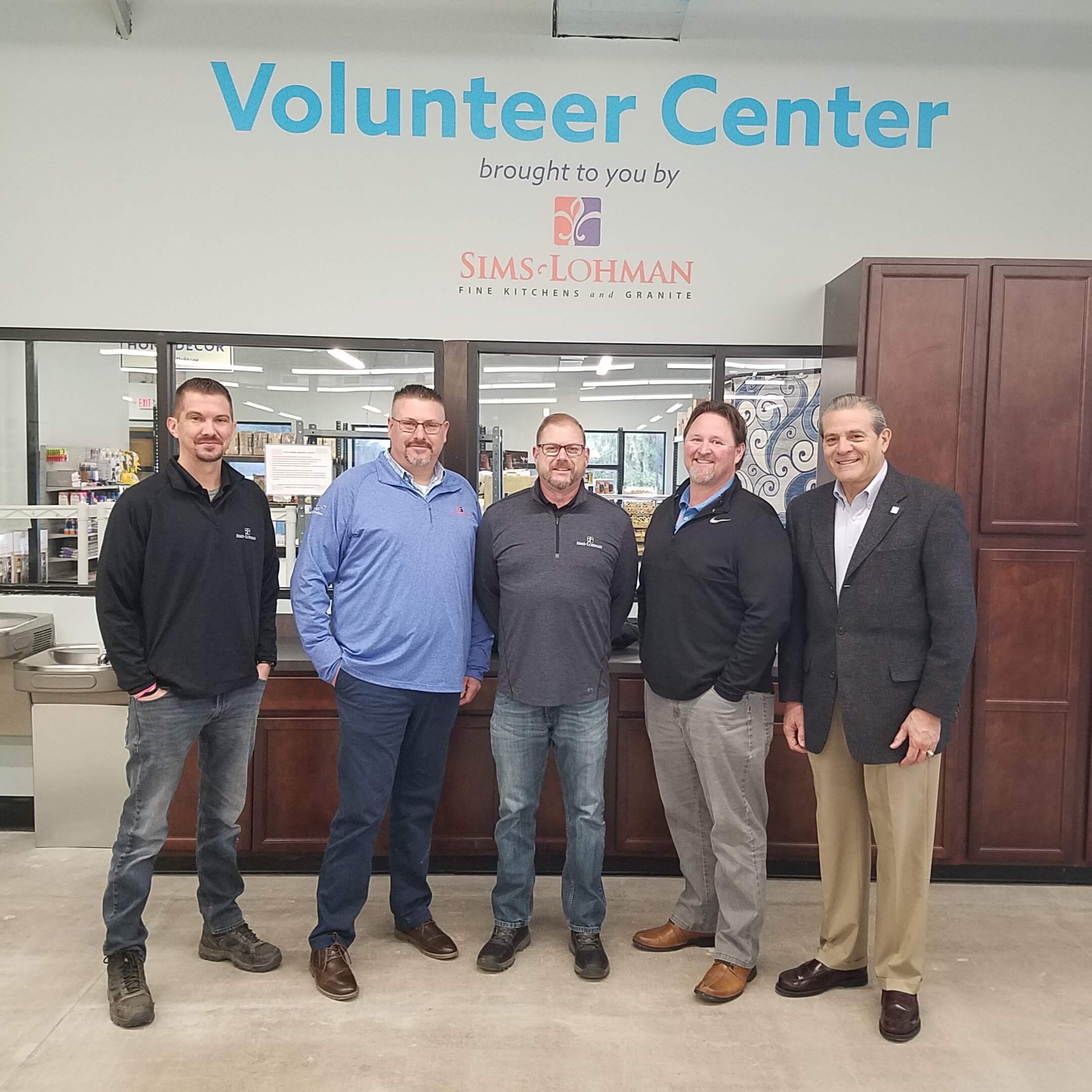 Sims-lohman is proud to partner with Habitat by donating cabinetry and countertops. Pictured with E.J. Thomas was our Sims-Lohman team members, Matt Luck, North Region General Manager, Mark Downey, North Region HR Manager, John Souders, Columbus Sales Manager, and Brandon Harris, Zanesville DC, Manager.