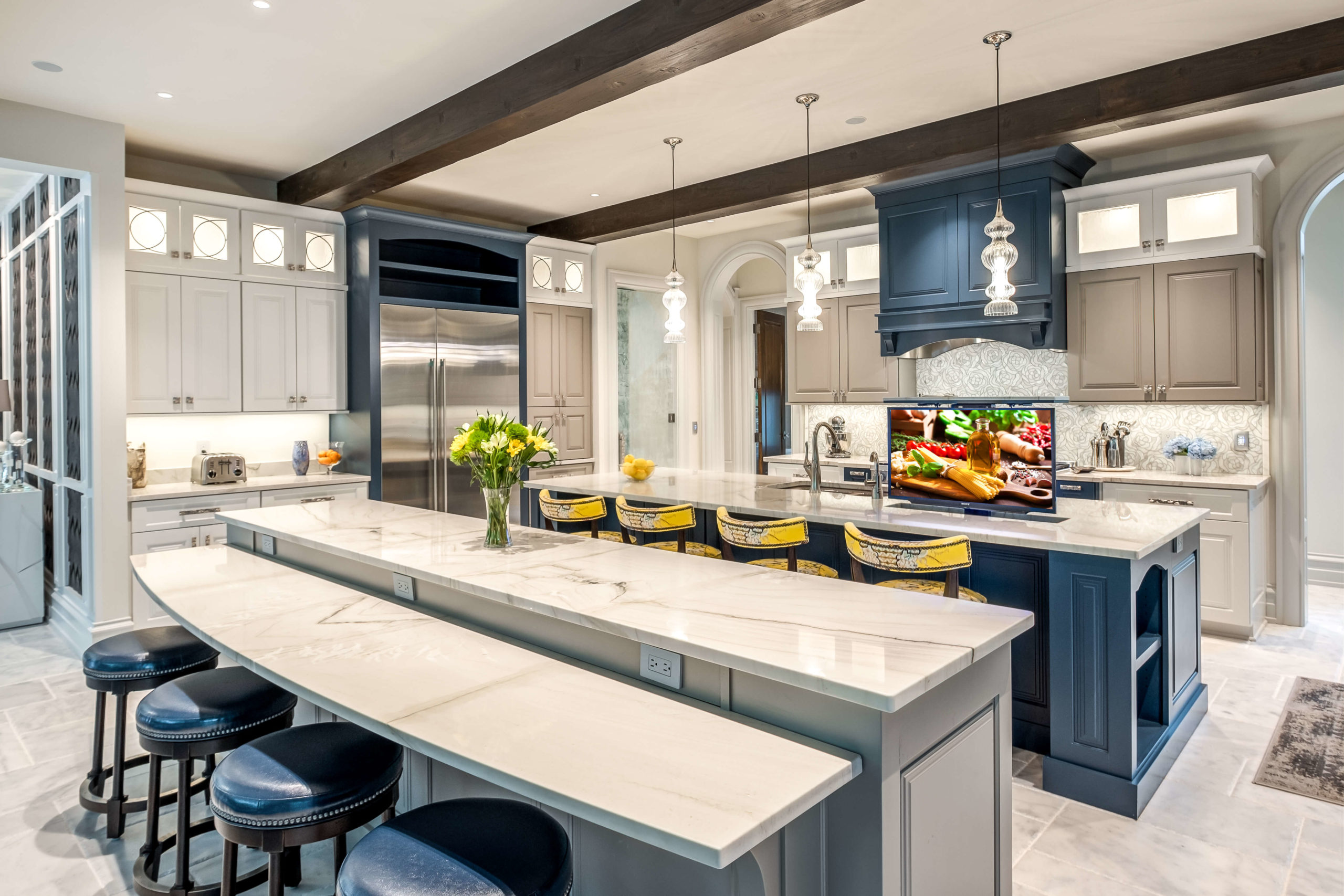 Indianapolis Home Showcase
Spring is in the air and this unbelievable home embodies all the beauty and freshness of the coming months. Bright and airy, colorful and eclectic. Pictures do not do this stunning kitchen showcase justice! Designed by Tony Maxwell, built by Carrington Homes and located outside of Indianapolis, the home is chock full of exotic stone, WoodArt custom cabinets and hidden space savers that will make you envious!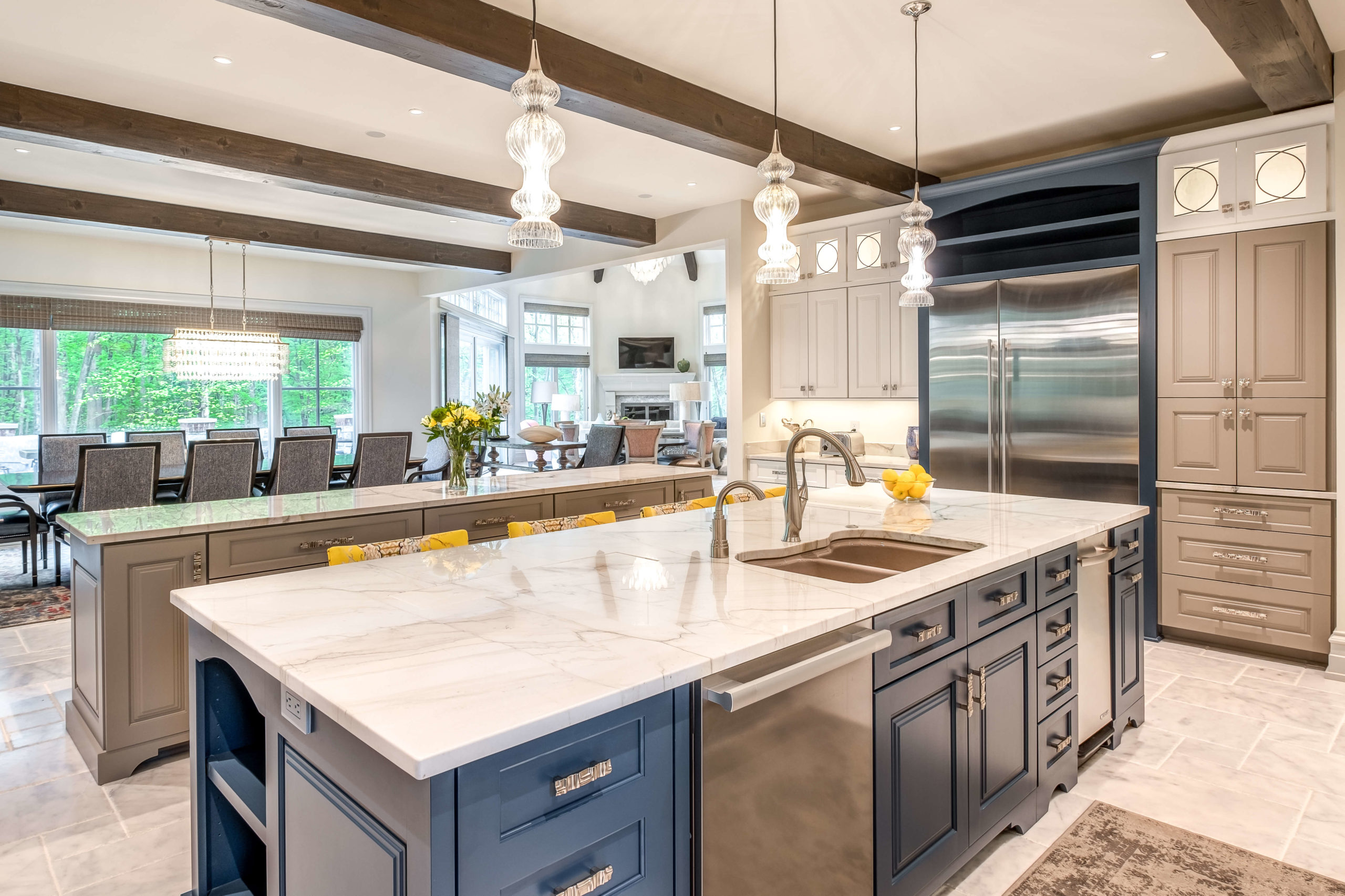 Natural light and an open concept dining room keep this large kitchen feeling bright. The tri-tone cabinets combined with the yellow bar stools draw the eye to every little detail of this eclectic space. The WoodArt cabinets are Maple, finished in the colors Greystone, Rainstorm and White Wisp. Both island countertops and kitchen perimeter countertops are Mont Blanc granite.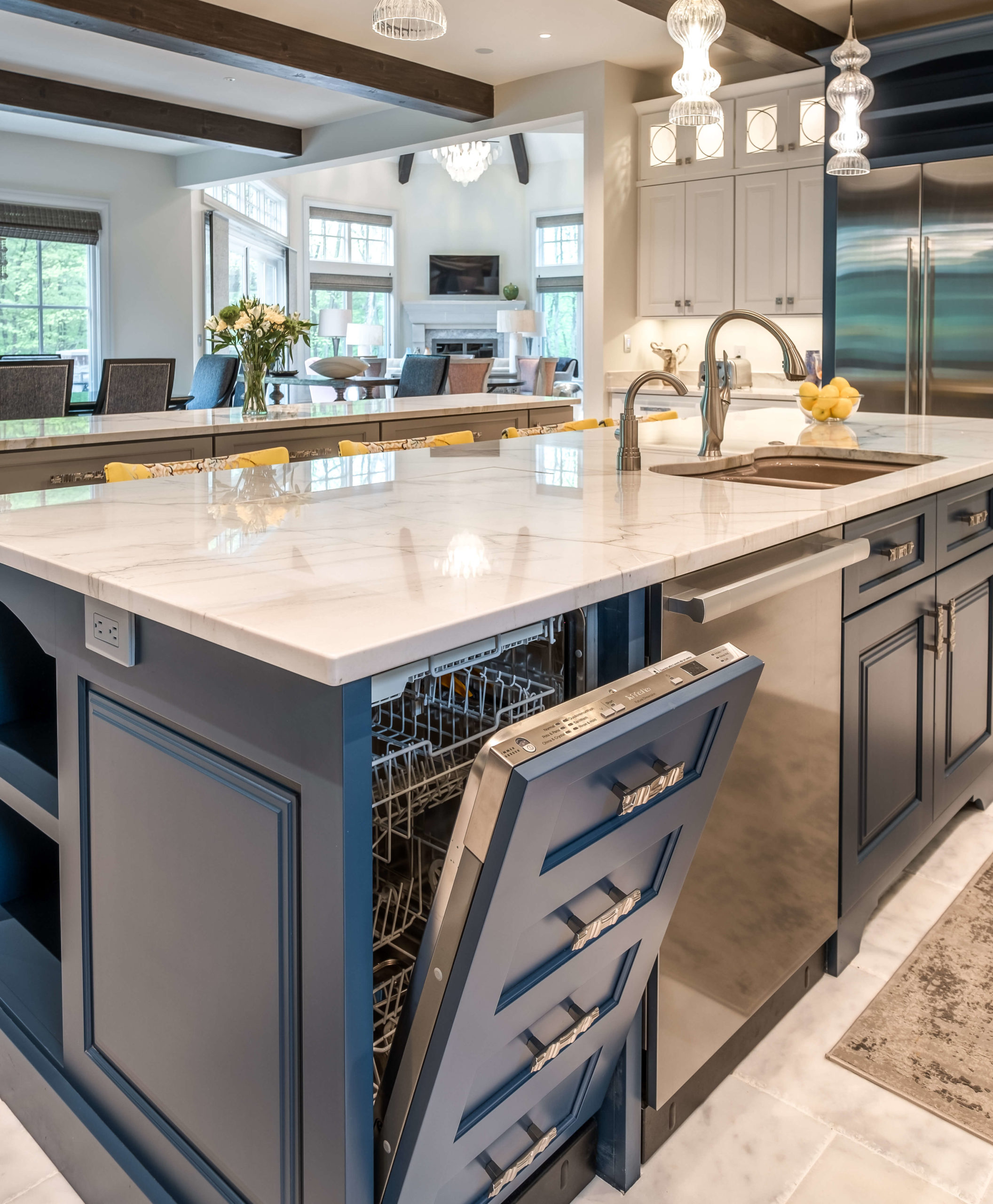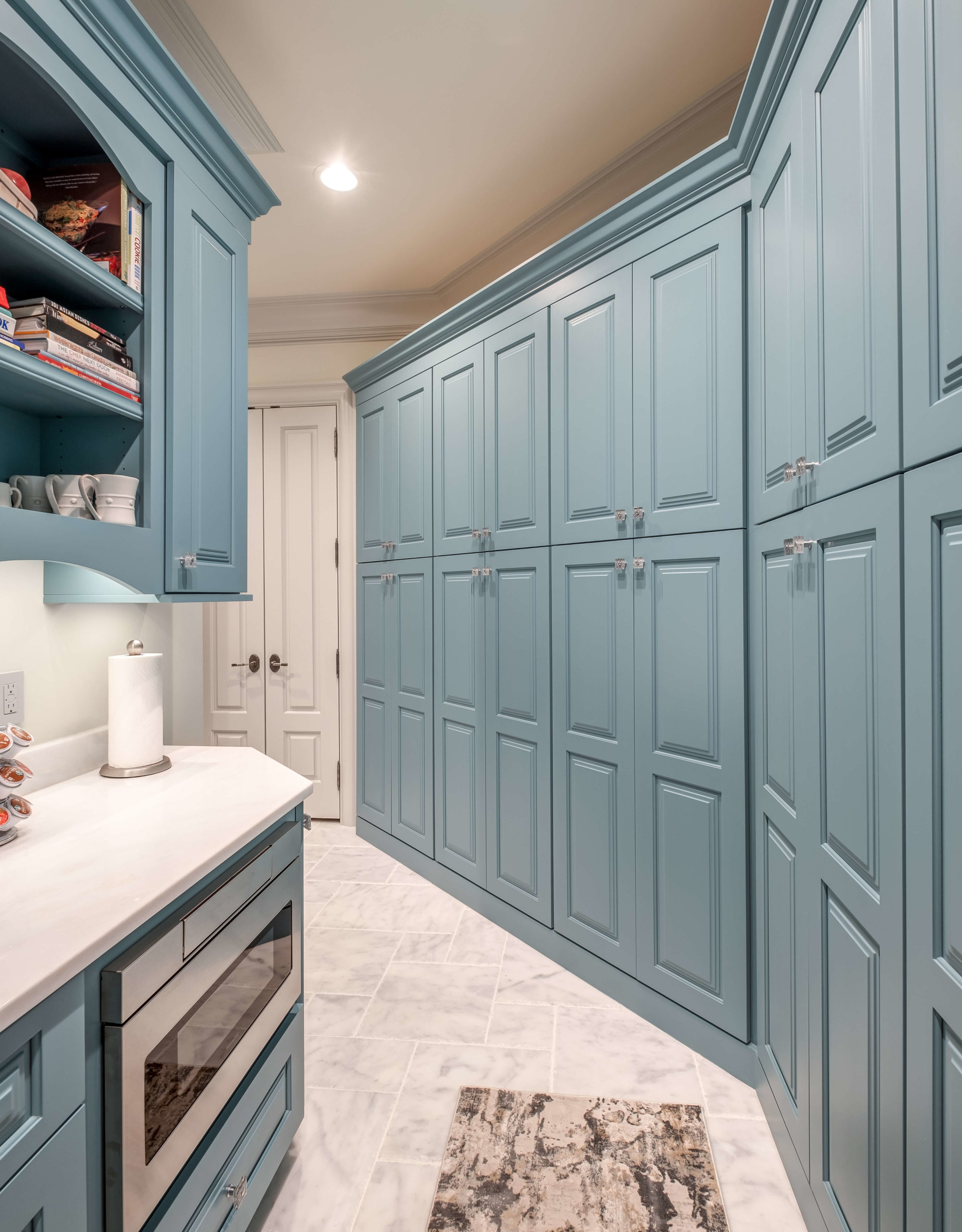 Yet another vibrant cabinet color, Province Blue, is included in the pantry. The cabinets are the same door and cabinet style as the kitchen. The countertops are Mystery White granite.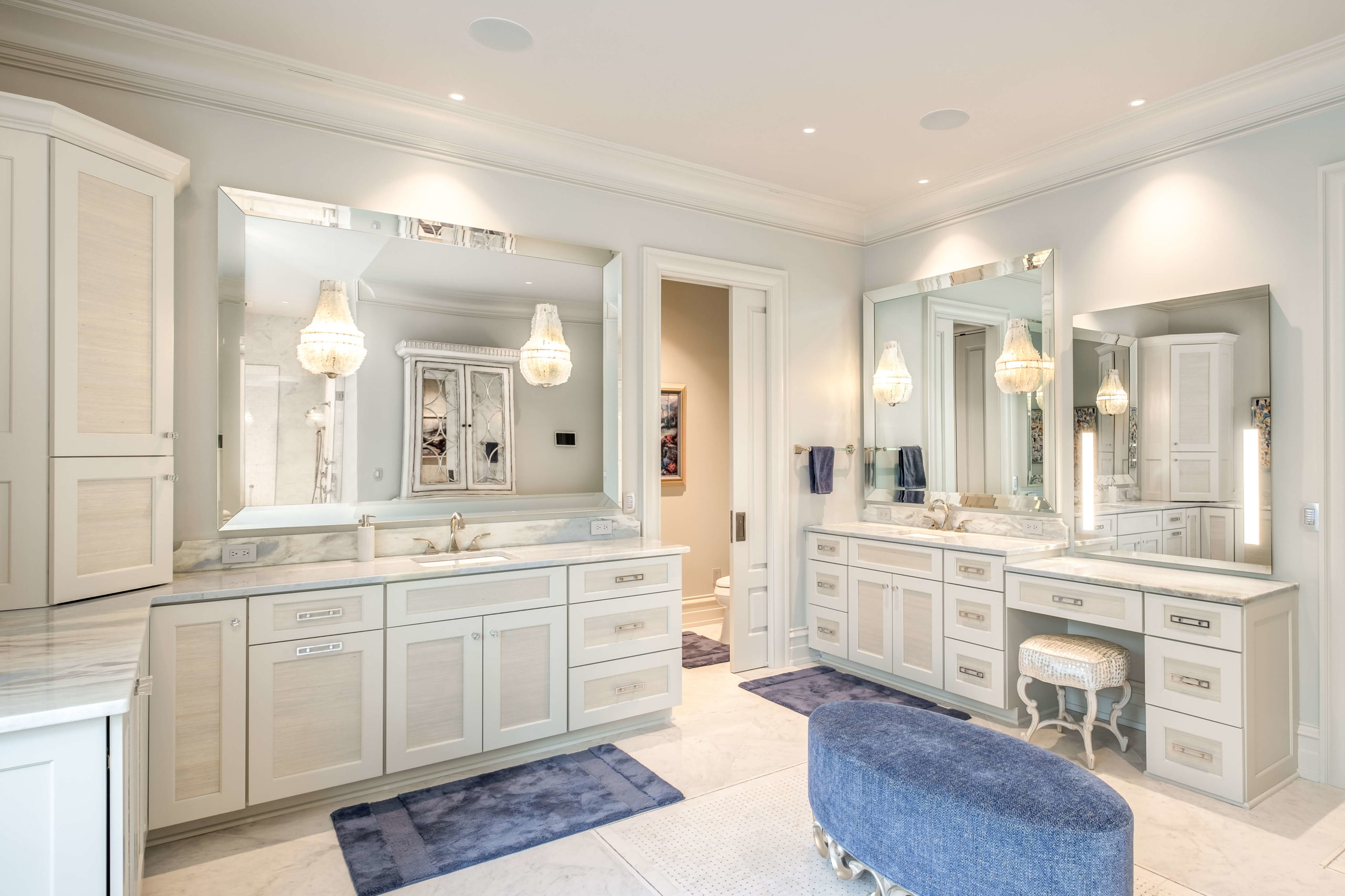 The master bath cabinets are WoodArt in maple, done in Titanium White with a full flat overlay door. The countertops are Dolce Vita granite and match the gorgeous cabinets and tile floor.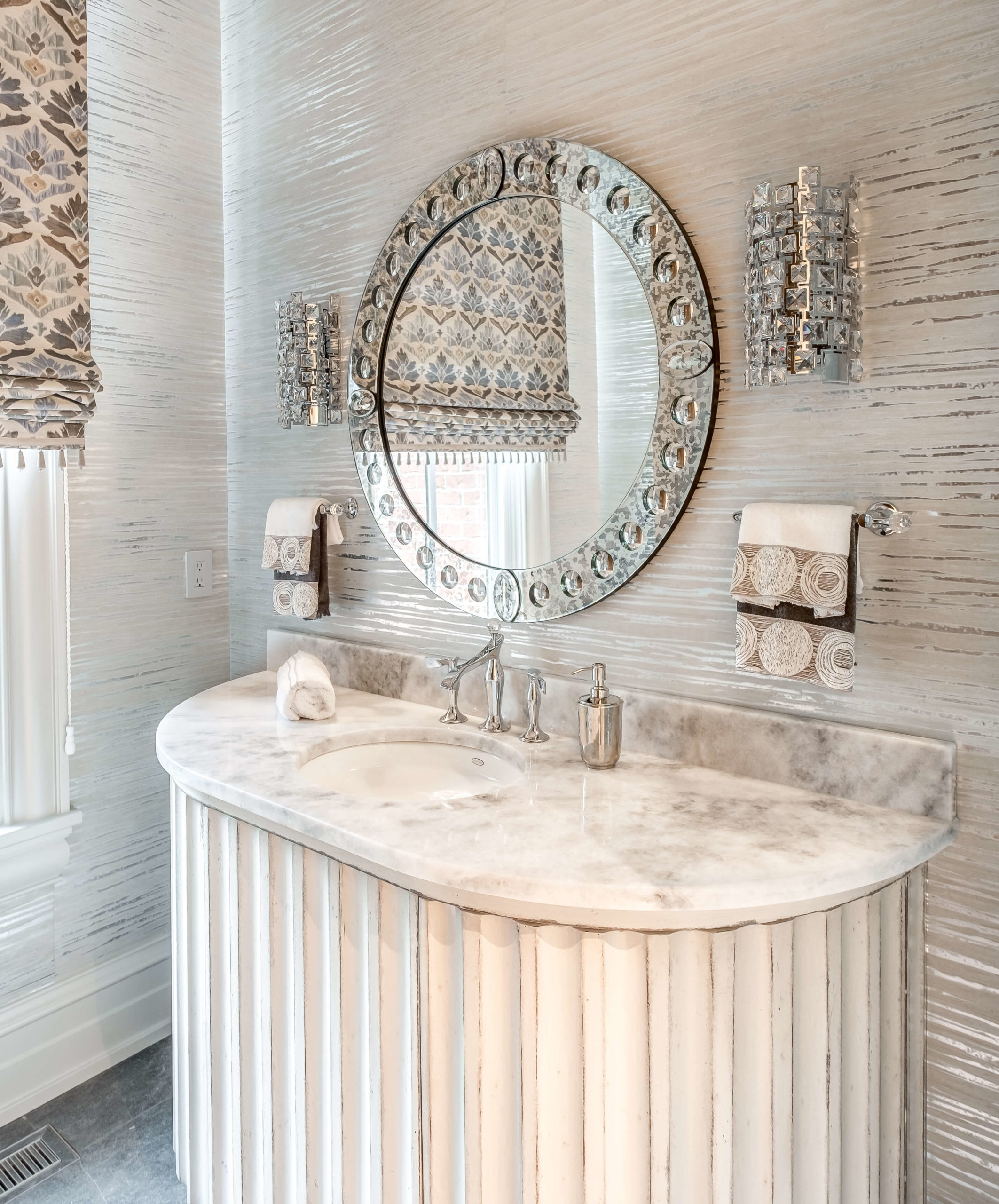 Tony Maxwell is one of our fabulous Sims-Lohman designers based out of Indianapolis. To contact him for a custom kitchen design or home remodeling, please email him at tmaxwell@sims-lohman.com.