Pedini: The Before and After
Joe Chapman designed this incredible tri-color remodel in Centerville, Ohio, a small suburb outside of Dayton. This funky space is a 1970's condo that was in desperate need of a major facelift. Featured in HouseTrends Magazine, the condo boasts tri-colored Pedini cabinets, floating shelves, and high gloss surfaces. The "before" photo shows the cluttered spaces of the kitchen and dining room. Removing the wall between the two rooms was the path to success. In the process of creating the open concept, a steel beam had to be approved and installed to support the weight of the second floor.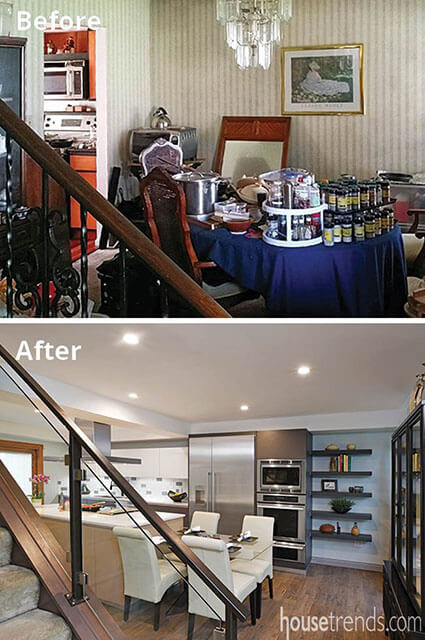 The "after" photo shows off the combination of the two rooms and demonstrates time and time again that the open concept really is functional. The cabinets are an Italian Made Materika Series with the lowers and full height done in Graphite. The upper cabinets are a Glossy White Lacquer and the island cabinets are Mustard with a Matte Finish. The floating storage shelves are done in Graphite as well, with LED light bars integrated into each shelf. The wow factor is off the charts!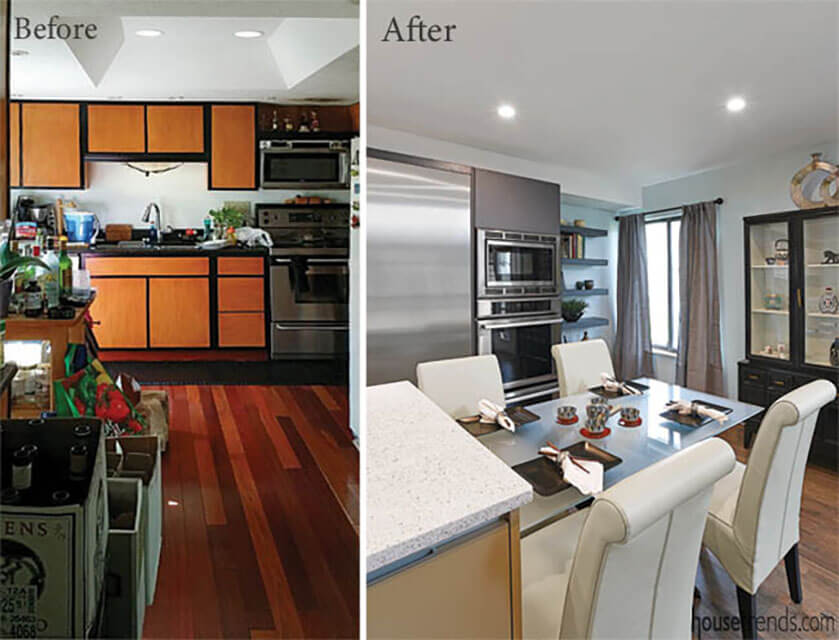 Cabinetry Tops and Gadgets
The original '70s funk factor is not lost post remodel, between the tri-colored cabinets, the high gloss white finishes, and the Silestone countertop in Stellar White. All the appliances are made by Thermador, except for the Gaggenau grill top, a Japanese induction grill that really is unbelievable. Modern and functional are the keys to this exceptional kitchen!
Special thanks to Joe Chapman. Joe is an exclusive authorized Pedini Designer. Pedini continually expands and is now recognized worldwide with approximately 300 showrooms in more than 25 countries. Sims-Lohman is the only dealer in the state of Ohio. You can reach out to Joe directly to help you with any trending kitchen ideas at (937) 603-0175.