Press Release CINCINNATI OH – Sept. 24, 2018 – After seeing impressive growth from sales and an increase in demand from new construction in the region, Sims-Lohman, a large single-source supplier of countertops and cabinets, is looking to expand its operations in Greater Cincinnati. Today, the Ohio Tax Credit Authority (TCA) approved a Job Creation Tax Credit…
We are excited to announce that Sims-Lohman has jumped from our previous #90 spot in 2017, to #86 in the Greater Cincinnati's Largest Private Companies of 2018!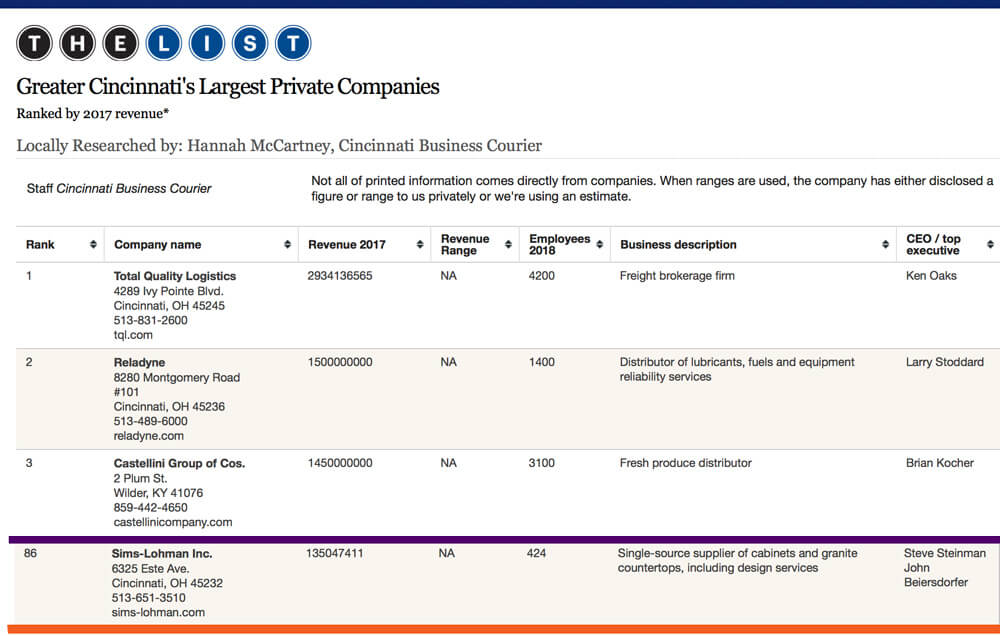 For more information about the Business Courier or to see the full list please click here.